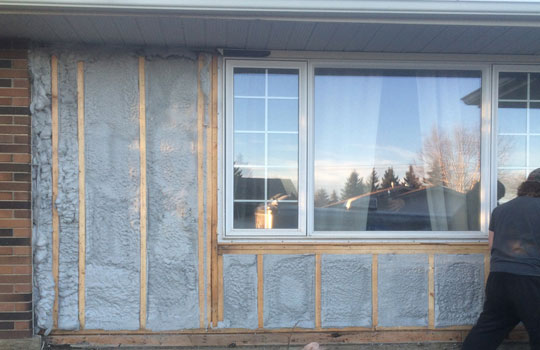 Spray foam roofing systems provide low maintenance costs, long service life, decreased energy bills, and is the only flat roofing system that will pay for itself. Unlike conventional systems, a spray foam flat roof can last up to 40+ years and be re coated with a minimal cost. A spray foam flat roof consists of durable lightweight foam and a protective coating. Spray foam flat roof systems fair better than traditional roofing systems (such as PVC, TPO, and EPDM) in extreme weather conditions. Liberty Roofing can provide a seamless roof install with no seams or fasteners, providing the building with an unsurpassed air barrier and increased thermal resistance.
Family owned and operated - Trained in fall protection and firat aid - Certified enviroshake installers - Licensed - Insured - Certified sprayed foam installation
LRI is a proud member of the Better Business Bureau, nominee for the 2011 business ethics award, and proud supporter of the Children's Wish Foundation and Fallen Firefighters Foundation.
For More Details Call (403) 619-3141